Recycling Storage Tins as Promotional Fridge Magnets
We saw this pretty nifty idea while we were scouring the web recently, and thought we'd share.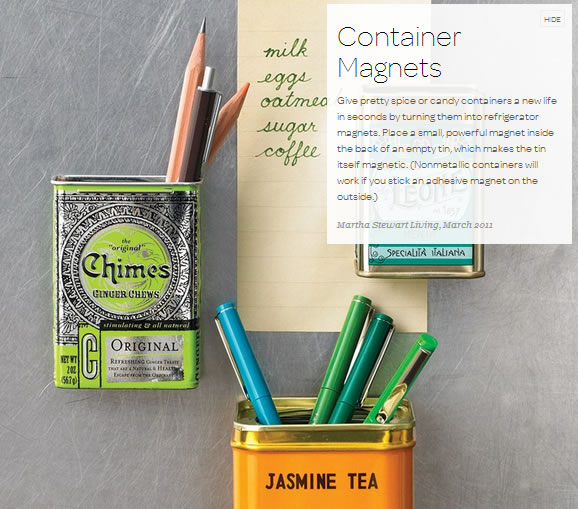 (You can see the original photo and article at marthastewart.com here.)
Not only would it be a cheap and handy way to create little storage bins that hang on your fridge at home, but there's no reason why this couldn't be a promotional idea either.
If your company produces any products in containers that could be used this way you could even plan ahead by fixing a strong magnet inside the tin/box before packaging and giving your customers an instant promotional magnet bin after they have used the item.
Having your product name, colours and logo in front of your customers every day can only help with repeat sales!