Innocent Promotional Magnets for Kids Part 1
Innocent is a very well-known global brand that produces various drinks, smoothies and veg pots. Back in 2008/2009 Badger Design helped Innocent produce a series of magnets to help promote their kids smoothies range.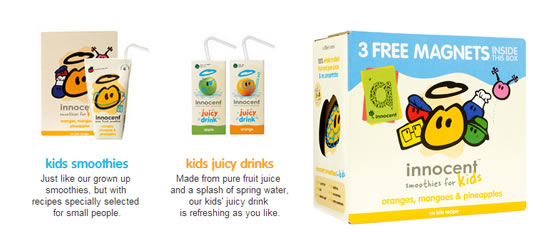 The back to school campaign involved special promotion boxes of children's Innocent Smoothies that contained 3 free alphabetical magnets inside. Each magnet as you can see from the picture below featured 1 letter of the alphabet which was illustrated using an object or an animal that started with that letter.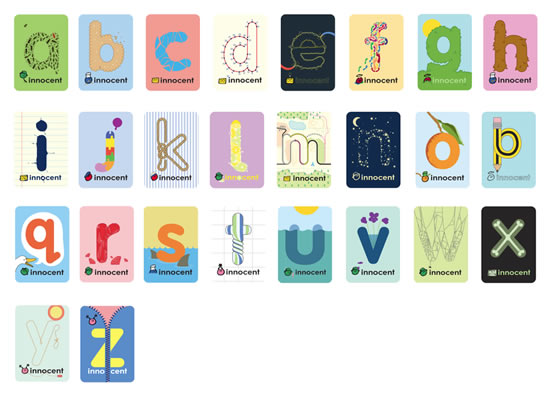 By making the magnets a learning tool for kids, Innocent were able to keep they're promotional item valuable to their target audience and so increasing its lifespan in the family home. To help pro long the lifespan of their magnets even more so Innocent produced a TV commercial and a competition on their site where users could win a full set of the magnets. The campaign was so successful that Innocent Smoothies reported a 10% growth in their kids franchise in the first quarter alone!
Images Courtesy of Innocent