Innocent Promotional Magnets for Kids Part 2
In 2010/2011 Innocent worked again with Badger Design in the hope that they could reproduce the success of their previous campaign. Using Badger Design to create all the magnets again and being backed by another TV commercial this campaign went one step further by introducing an interactive web experience. The website enabled kids to register their collection of magnets, swap duplicate letters, win prizes and gave parents the opportunity to read more information about the products health benefits.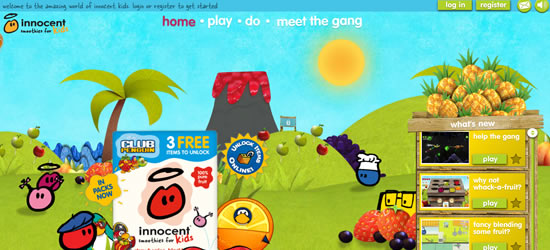 All in all this is a perfect example of how to engage your target audience. In short functional and usable promotional products were creatively tailored towards their target audience and backed by various other forms of media to create a storm of publicity for the brand.
To date Badger Design has created 4.7 million Magnets for Innocent who are continuing their snowballing success with more promotional magnet campaigns in the very near future.
Images courtesy of Innocent