All's Well That Ends Welded
As part of our extensive range of promotional products, we have a number of welded items at Badger Design. We're not talking the Flash Dance type of welding, so no need to get your leg warmers out! Our welded products are all made from vinyl and we thought that we would take a look at a few of them below.
Oyster Card Holders
This promo item that is steadily becoming very popular, most likely as it is guaranteed to be in the hands of 16 million people a day!
Since the introduction of the ticketing system in 2003, Oyster cards have been used on a daily basis by commuters in and around London. In 2008 journeys made on a bus, the underground, DLR and tram link reached nearly 3500 million! That's nearly 10 million journeys a day! As Oyster cards are used for 80% of all journeys to London that means a cover could potentially be seen at least 8 million times a day!
Mooring and Boating Licence Holders
Just as with a car, all boats for private and commercial use need to be taxed. Unlike cars, however,  boats owners still need to display their licences. It's also a legal requirement to display the licence on both sides of your boat.
Our vinyl mooring licence holders are the perfect way to display the licence, keep it dry and provide a great advertising space!
Gift Car Holders
Branded gift card holders are a great place for your logo and campaign information. Useful and compact, these durable holders will add something extra to a gift card.
Parking Permits
We covered permit holders in a recent blog post. They are perfect for heritage organisations that require you to display your permit when visiting their sites to show that you are a member and therefore have prepaid for your parking.
Membership Holders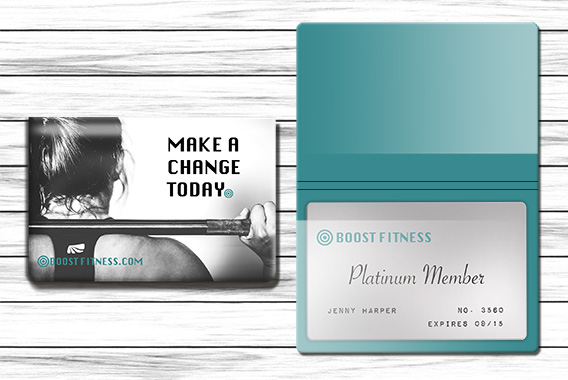 So many organisations offer membership these days, such as gyms, museums, charities, supermarkets and services such as the 'AA', and a branded holder is the perfect way for your clients to keep their membership card safe!
This is just a small selection of the promotional products that we offer. Contact us today for more information on any of the items listed or to request a free quote or sample.