Promotional Products Week 2014
We're now half way through Promotional Products Week 2014!
Promotional Products Week is a celebration of the Promotional Products Industry and to raise their profile within the marketing industry.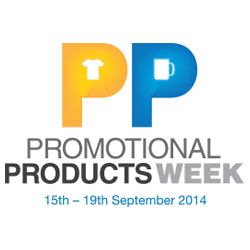 According to the Promotional Product Week website, sales of promotional products in the UK are worth a staggering £840 million per annum!
"A survey commissioned by PPW in 2013 found that the UK is a nation of freebie hunters and that brands who use promotional products as part of the marketing mix will reap the benefits.  The research found that 3 in 10 consumers had purposely changed their regular brand in order to receive a promotional product. Furthermore almost a sixth of consumers said that they would use devious means, such as giving out false personal details or gaining uninvited entry to a venue or event, to acquire a free product."
– www.promotionalproductsweek.co.uk
To celebrate Promotional Products week, we've launched our A-Z of Promotional Products series, the first of which is below: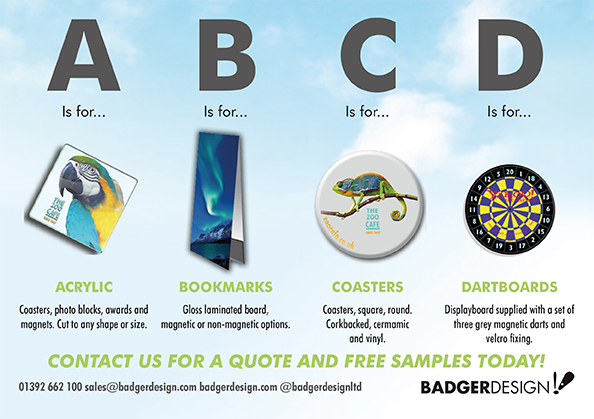 So far we've seen everything from acrylics, bookmarks, coasters and fridge magnets, but there are still many more to come!
Follow us @BadgerDesignLtd to see the full series or check out our website for our full range of promotional items.
Contact us for a free quote or sample today!