How You Can Use Promotional Products To Increase Your Social Media Presence
The number of people who now sign into their social media accounts on a daily basis is continually increasing. This addiction and craving for constant connectivity is providing companies with a great platform where they can market and promote their products to a large audience. Especially as social media is no longer confined to just text based updates companies are able to engage their audience with the use of visuals and images. This is where giving promotional products to your customers or potential customers can become an effective platform for marketing.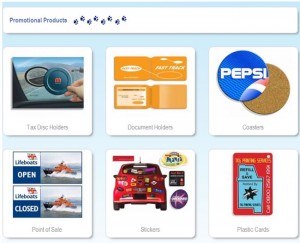 Everybody loves a freebie and nowadays people are very inclined to share with others whatever product they have received. Individuals will quite happily tweet, Instagram, write about and share with others an image of their free gift. You can get started by getting yourself noticed on social media by using promotional products. You should include your social media details on your promotional products. If customers are able to find your social media account details and usernames easily, for e.g. on your promotional products, they will most likely add or follow you depending on your social channel. This will also make sure that when a customer is referring to you on social media they will be talking about your company rather than someone else who might have a similar name.
Now how does social media increase your social media presence? Well, if people are talking about / posting an image of your products they will more often than not tag your company in their post. For example somebody tweeting an image of a promotional product will normally use the @ key to tag your company so that you become assigned to their update. This is great for you, not only does your product become visible to their friends and followers but for other visitors who might be looking at your company page, they will be able to see the interest that your products / services are generating. It's also really important to ensure that you are engaging with your audience. For example if someone has uploaded an image of your product then you might want to comment underneath the image, perhaps ask a question and look for further feedback or even just thank them for posting about it.
If you really want to target your marketing through social media, then an additional way of ensuring your customers share your details can be achieved through simple requests. Perhaps ask your customers to tweet or share an image of your product. In return for your customers increasing your brand visibility you might for example want to offer a discount code to those who have shared your image. This could be a simple discount such as 10% off their next purchase. If people have an incentive to share then they are much more likely to do so.
You want to make sure that the product you are providing your customers / potential customers with is useful, otherwise it is unlikely that they will be inclined to tell others about it. Here at Badger Design we are able to customise a broad range of promotional products, these branded products can then be handed out. Your brand will gain increased visibility not only as people use the product but also when people begin to talk about you on their social media channels. Some of the great promotional products that we would recommend include coasters, stickers, clocks, bottle collars, and fridge magnets. Click here to see our range of promotional products.
So next time you are looking to invest in your marketing, consider using promotional products. They are cheap and can be bought in large numbers. Hand them out to your customers and wait for the social sharing to begin and see your brand awareness increase as your company is introduced to a whole new reach of people.