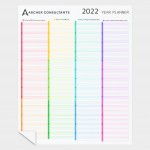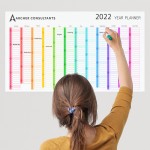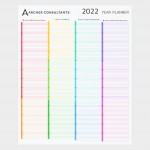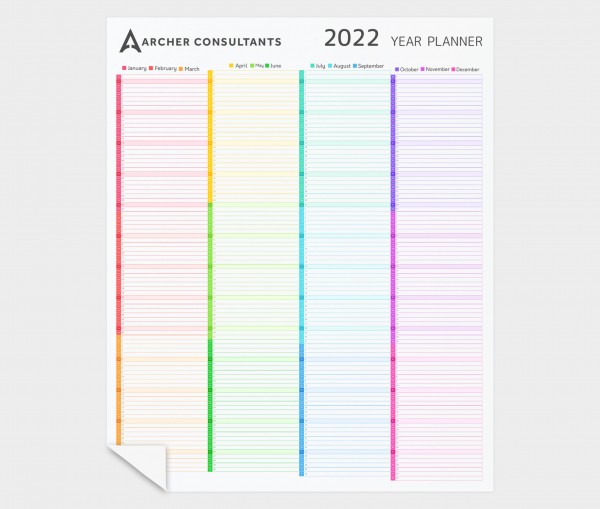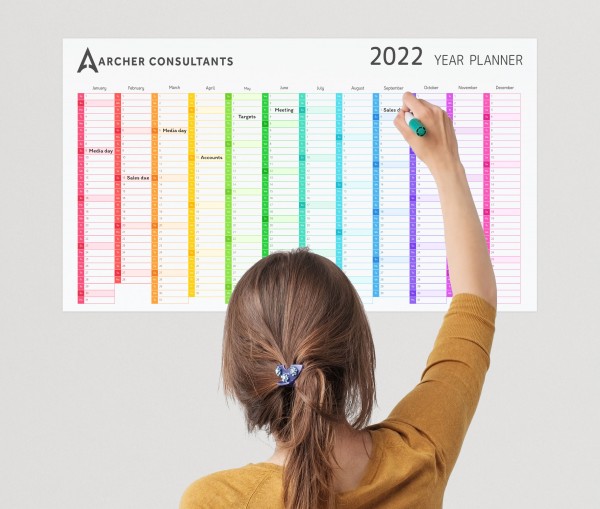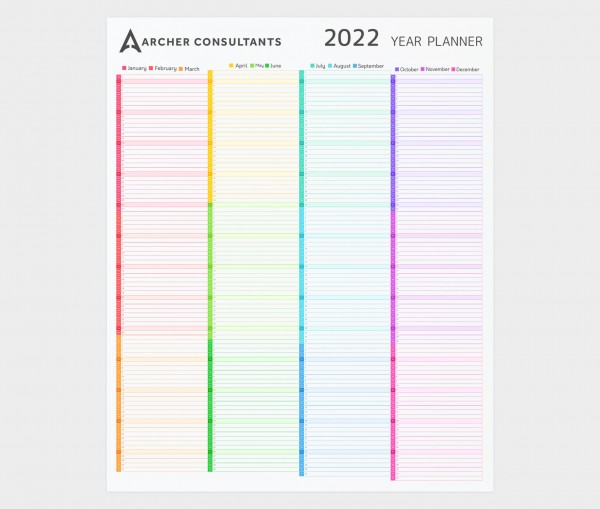 Self Adhesive Wall Planners
Custom printed self adhesive planners. Printed onto Wall-Tac material with a dry erase surface.
A perfect promotional item for both home and office use. Made in a 3 layer process with a durable Wall-Tac base, followed by digital printing on premium paper, and finished with a specialist gloss. All of which ensures a long lasting dry wipe surface.
Pens, clips and erasers can be supplied on request for an extra charge.


Key Product Points
Dry wipe self adhesive wall planner - write on, wipe off.
Material: Wall-Tac material finished with a premium gloss.
Environmental: Long-lasting dry erase surface.

Ideal for:
Office use - Team planners for staff and office use
Home use - To do lists, shopping lists, memos and notes
Shape & Size:
Prices: Prices exclude VAT. Includes 1 origination. Any extra design is 10.00 each and the minimum quantity per design is: 50
Lead times: 10-15 working days from artwork approval depending on quantity. If your order is urgent, please contact us.

Delivery: to 1 UK mainland address. Irish carriage is quoted DAP.
Looking for magnetic planners? Click here.


Product Tips
To ensure the maximum lifespan, avoid leaving oil and dust staining by regularly cleaning the planner with a damp cloth and warm soapy water. Please ensure that the cloth does not have any grit on it, or you may permanently damage the dry erase surface. Always use the right markers.
Only use water-based markers, as oil based marker pens are not compatible with this product.
Stick to clean and smooth. Always be sure to place the Re-Adhesive Planner on a clean and smooth surface, as any debris may come away with the Wall-Tac when repositioning as dirt, dust and debris can affect the re-adhesive technology.

Manufactured by us in the UK, here in Devon.
Login or Sign up for a TRADE ACCOUNT to show prices or to get an instant personalised quote. Or you can contact us to order your printed paper stickers today!