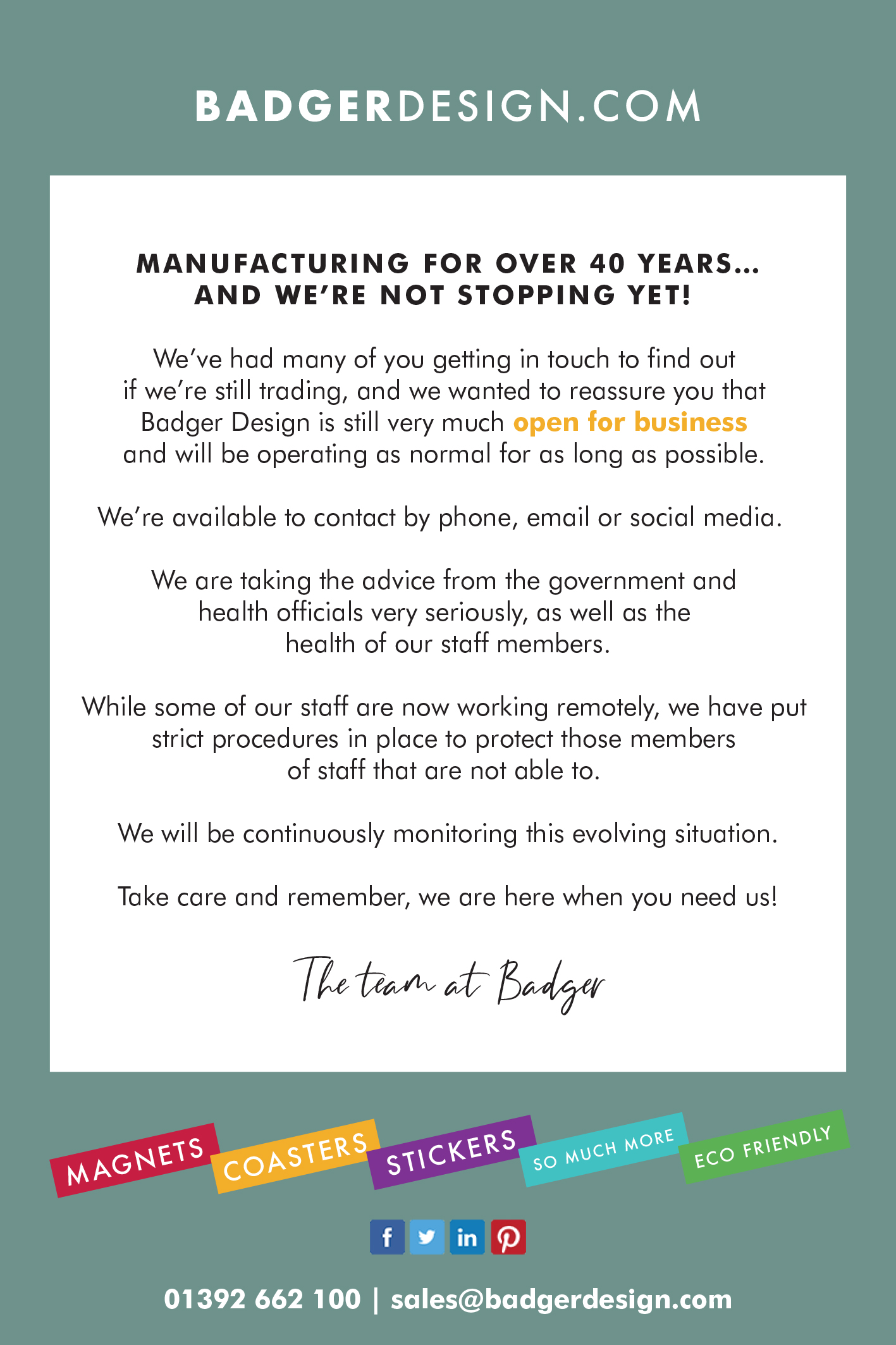 MANUFACTURING FOR OVER 40 YEARS….AND WE'RE NOT STOPPING YET!
We've had many of you getting in touch to find out if we're still trading, and we wanted to reassure you that Badger Design is still very much open for business and will be operating as normal for as long as possible.
We're available to contact by phone, email or social media.
We are taking the advice from the government and health officials very seriously, as well as the health of our staff members.
While some of our staff are now working remotely, we have put strict procedures in place to protect those members of staff that are not able to.
We will be continuously monitoring this evolving situation.
Take care and remember, we are here when you need us!
The team at Badger